We had originally wanted to time this announcement for April 1st, but whatever, nevermind.
Up until this point the exclusive domain of solo singer-songwriters*, the first person construct Urban Myth Recording Collective is totally stoked to announce the addition of not one, but TWO new bands to our artist roster: Bull City and Down By Avalon.
Why TWO bands? Because they have plenty of awesome songs, and awesome songs are right there on our mission statement in between drink lots of coffee and no whites after boxing day.
Why now? Because they made awesome records and we would like to share them with you. I mean, you're probably gonna end up sharing them on the internets, sooner or later.
Why not? Exactly. So here they are, our new babies: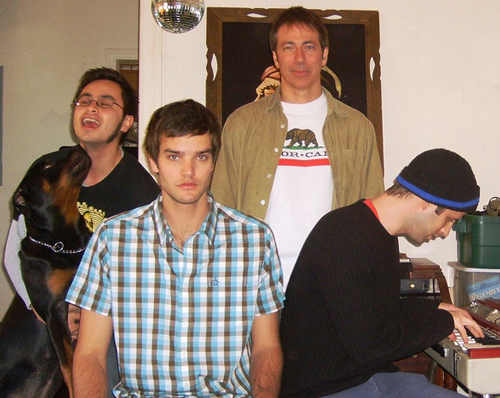 Bull City
Durham, NC rock and roll band Bull City melds the twin universes of heady, precise indie rock and Southern-fried classic rock. Hometown heroes who have honed their chops in some of the beloved bands of the Chapel Hill/Raleigh/Durham 'Triangle' music scene (Ashley Stove, Dillon Fence, My Dear Ella, Fishing For Your Girlfriend) the four equal members of Bull City bring equal amounts of inspired songcraft, sonic invention and to put it quite simply, "the rock."
Despite Bull City's relatively short history and disclaimer of any specific influences (officially ranging from "anyone to everyone") the band's low-key, locally-distributed EPs and myspace tracks have attracted attention from "music lovers," of whom you are probably one or else you wouldn't be here. They also benefit from having one of the Triangle's most obsessive-compulsive indie rock producers not only at the board, but in the band.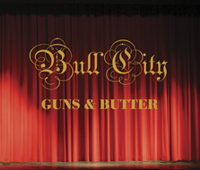 The band's exuberant live set, unpretentious attitude, dedicated work ethic, and warm embrace of "the internets" are translating into a steadily growing audience. The only thing really missing was a great record, and Bull City's UM debut Guns and Butter is as masterful a mission statement as any up-and-coming band could draft.
Bull City is a little bit country, a little bit rock and roll, a little bit prog rock, a little bit folk rock, a little bit space rock, a little bit earnest protest singer rock, a little bit Supertramp… we could go on but no, we won't. Bryk gave an interview last month where he referred to Bull City as "Lambchop with sack" but of course they didn't print that.
So please, allow us to allow them to rock you.
Guns and Butter drops May 8th. Plenty of upcoming shows on their website: `http://www.bullcitytheband.com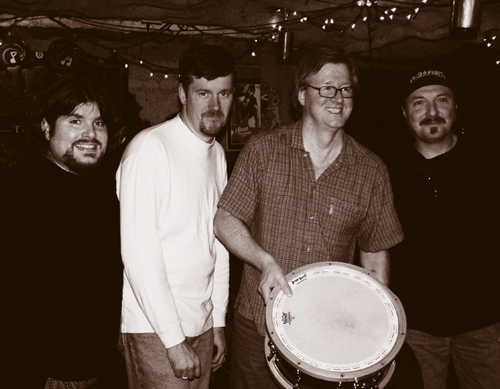 Down By Avalon
Take four young-ish men: a Brit, a Canadian, a Good ol' Boy and an Army brat.
Stir in an unusual mix of divergent influences rounded off by an intense affection for the perfect three minute pop song. Add richly melodic, unpretentious, catchy-as-fuck songs that transcend those influences in spades. Analogue-meets-digital everything-but-the-kitchen-sink production stylez. A singer with with serious ADD. Fucking MacGyver on bass. A 300 lb. bearded organist. And to keep things in perspective, a drummer that teaches "materials science" at Duke. What the hell else do you need for the perfect boy band? Hooks? Sensible haircuts? No bullshit? An enforced band diet of only Sushi? You got 'em.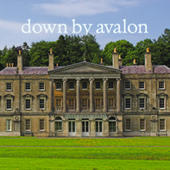 Down By Avalon's self-titled debut record mixes up four or five decades of diatonic pop, just the way y'all like it. It's over at the mastering guy's place right now, and as soon as that's taken care of, a sunny summer street date is on the way.
* Despite UM's early dalliance with the Bicycles… until they found a younger, cuter label.